Your Passport to Innovative Communications Solutions
Published Monthly by Frank Public Relations Worldwide for Business Executives and Communications Professionals Eager to Enhance Business Performance and Reputation
Defining PR: "When the circus comes to town and you paint a sign about it, that's advertising. Put the sign on the back of an elephant, and march it through town, that's promotion. If the elephant walks through the mayor's flower bed, that's publicity. And, if you can get the mayor to comment about it, that's public relations. Finally, if there is an exchange of money for the right to see the circus, then that's sales." I have quoted PR guru Lee Solters, one of the most respected PR men in our country.
February 2006
The 'Must Have' Marketing Audit Checklist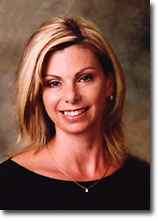 Whether your organization is currently engaged in a proactive PR campaign, or whether launching a campaign is on your radar screen, it is important to conduct a frequent Marketing audit to ensure that your organization is optimizing its PR potential.
Here is a Marketing strategy checklist to help you with your audit.
1. BRAND EQUITIES
What are the tangible equities associated with the brand/product? This includes advertising equities (e.g. a long standing theme line, musical melody, etc).
2. BRAND CHARACTER
Identify the intangible characteristics and feelings that distinguish who a brand is, or who a brand wants to be.<
3. COMPETITIVE FRAME
Whom are we competing against? Who will lose the sale that we make?
4. LEVERAGE POINT-OF-DIFFERENCE
What is the single overarching promise that our product delivers that the competition cannot?
5. MARKETPLACE BACKGROUND
What is the key information impacting the product category today, key competitors, strengths and weaknesses, real and perceived product differences?
6. MARKETING OBJECTIVE AND STRATEGY
Summarize what the overall marketing effort is trying to accomplish and how this will be done.
7. KEY INSIGHT
Identify the unique, differentiating, important discovery about the target and his/her relationship to the brand and/or product.
8. ROLE OF ADVERTISING
Determine what the advertising must cause to happen in order to achieve our objective.
9. BENEFIT
Identify the single most motivating and unique reason or aspiration for the target to buy this brand or product.
10. REASON WHY
Support the benefit with the primary fact that gives the product permission to believe. If you list multiple reasons why, identify the single, primary support and include others as secondary. Do not list secondary support unless absolutely critical.
11. CURRENT OR DESIRED RESPONSE
What would we like our target audiences to say about the brand/product.
12. MEDIA OPPORTUNITIES
Be sure to create targeted messages for your segmented stakeholders. A one-size message does NOT fit all!

If your organization is progressive and really understands the value of PR, you will want to create this document and provide copies to your key managers. Everyone within your organization has the capacity to serve as your most dynamic PR ambassador. Then, create or revitalize your PR strategy and ensure that these same managers are very familiar with the fundamentals and the action plan for rolling out and maintaining a strategic direction for your organizations' PR efforts.
The time you take to complete this PR checklist exercise, will pay you back in amazing dividends. Try it. You have lots of great PR leverage just waiting for you and your organization. Capture it today.
Please feel free to forward any portion of the Frankly Speaking™ newsletter to a colleague. Better yet, they can sign up for their own free e-newsletter at www.frankpr.com.
About Frank Public Relations Worldwide
Frank Public Relations Worldwide is an innovative, results-oriented marketing communications company focused on the dynamic alignment of business development, strategic marketing and public and employee relations. Frank Public Relations Worldwide is backed by three decades of creating winning PR campaigns for a global client base. Founded in 1999 by award winning public relations expert Peggy C. Frank, MBA. Frank Public Relations Worldwide is renowned for communication and engagement skills as well as a proven ability to train and mentor at all levels of an organization to both deliver consistent messaging and to enhance performance and profitability.
For more information, please email
pfrank@frankpr.com
Please visit our web site at
www.frankpr.com
, or call 1.818.735.3591.
"To establish ourselves in the world, we have to do all we can to appear established. To succeed in the world, we do everything we can to appear successful"
- Francois la Rochefoucauld
Published Loyally by Frank Public Relations Worldwide
Frankly Speaking™ newsletter and Frankly Speaking™ Tip Sheets are produced by Frank Public Relations Worldwide,
www.frankpr.com
. Frankly Speaking provides innovative communications solutions for business executives and communications professionals eager to enhance business performance, reputation, and revenue.
Frankly Speaking is backed by three decades of providing strategic, results oriented hands-on internal communications and external public relations to some of America's most well known companies, published by Frank Public Relations Worldwide founder, Peggy C. Frank, MBA.
Frankly Speaking seeks to create PR-savvy business leaders, armed with actionable tips so that everyone can become their organization's promotional guru. Frankly Speaking especially seeks to assist start-up companies and companies with limited funds jumpstart their promotional activities to gain leverage with their target markets in their specific marketplace. Frankly Speaking recognizes the need for easy, fast, and cost effective consulting assistance and provides free e-newsletters, tip sheets, and paid live consulting services at a competitive price.
Privacy:
Frank Public Relations Worldwide is guided by the principles of honesty and ethics. For this reason, you can have complete confidence that your contact information will never be shared, sold, or used in any way other than to ensure that you continue to receive Frankly Speaking newsletter.
Disclaimer:
Frank Public Relations Worldwide makes no warranty, guarantee, or representation as to the accuracy or sufficiency of the information posted herein, and Frank PR assumes no responsibility or liability regarding the use or misuse of such information
Frank Public Relations Worldwide 2006