Your Passport to Innovative Communications Solutions
Published Monthly by Frank Public Relations Worldwide for Business Executives and Communications Professionals Eager to Enhance Business Performance and Reputation
Defining PR: "When the circus comes to town and you paint a sign about it, that's advertising. Put the sign on the back of an elephant, and march it through town, that's promotion. If the elephant walks through the mayor's flower bed, that's publicity. And, if you can get the mayor to comment about it, that's public relations. Finally, if there is an exchange of money for the right to see the circus, then that's sales." I have quoted PR guru Lee Solters, one of the most respected PR men in our country.
January 2006
Can PR pros and the media REALLY get along? YES!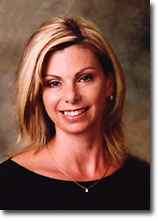 There is a shared opportunity that exists for both media and industry PR pros to educate the public on the issues changing the face of business, innovating and designing new processes to help us maintain and leapfrog world competition.
To achieve a fair, ethical balance of information, here are some thoughts on what the media can do, and what PR pros can do, to help us, the consumer, get the most solid, helpful insights into today's business world.
How the Media Can Help
Organizations today understand the collaborative effort that takes place between editors and reporters in the assignment, developing, framing and ultimate placement/airing of a story. Because of the complexities of the subject matter, the rapidly changing dynamics of the industry, and the public's strong desire for information, which allows them to make intelligent decisions impacting the consumer, it is paramount that the media – both editors and reporters – respect the following core set of practices:
Provide organizations the opportunity to comment on stories under development that name their company directly or involve their company, their employees, and/or the customers/members.
Provide organizations, whenever possible, with a broad context of the story on which they are working. This may include the overall "framing" of the story and who else is being interviewed for the piece.
Give organizations the most time possible – within the reality of deadlines and other constraints – to provide their best and most knowledgeable sources for interview.
Anecdotes are best used when they reflect a larger picture instead of an isolated situation that may not reflect a systemic issue. Only use anecdotes to illustrate particular problems or broad issues that a reporter, having done sufficient research on a subject, has determined are worth writing about. If the anecdotes are the rare exception, reporters should point that out within the story.
Within the restraints of space or time, identify as completely as possible any "special interests," including being funded by someone else, that third party sources' bring to their perspectives.
Take accountability that "headlines" and "teases" will accurately reflect the content of the story (although we recognize that reporters do not ultimately control these).
How PR Pros Can Help
Reporters should expect all PR pros to adhere to a core set of responsibilities and ethical standards when working with the media. In upholding its obligations to both the media and the public, PR pros should:
Make honesty, candor, cooperation, and helpfulness the foundation of all responses.
Make every reasonable attempt to provide prompt responses to reporters' inquiries that respect their deadlines.
Furnish knowledge company spokespersons that can provide accurate and well-grounded responses
Update reporters on industry trends or company news of which the public may be interested.
Provide materials, which aid reporters, gain perspective about the industry and the company.
Provide important background information that enriches a story, but will not use that tool as a veil to avoid responding to questions "on the record."
Avoid the use of unnecessary industry jargon
Quickly meet reporter's needs beyond the basic interview, such as providing requested supporting data, photographs, logos, b-roll, etc.
Many people believe that the media serves as the eye and ears of a demanding public. I do. I also believe that PR pros are the caretakers and champions of the image and reputation of their clients. As you can see – both sides have formidable tasks. The bottom line: We deserve to know what is going on in the world around us and these two groups often hold the key to the truth! Let's become informed consumers, informed about the media, and the responsibility of the PR profession so we can demand what we deserve, that is, the truth, the facts, and ethically delivered information.
Please feel free to forward any portion of the Frankly Speaking™ newsletter to a colleague. Better yet, they can sign up for their own free e-newsletter at www.frankpr.com.
About Frank Public Relations Worldwide
Frank Public Relations Worldwide is an innovative, results-oriented marketing communications company focused on the dynamic alignment of business development, strategic marketing and public and employee relations. Frank Public Relations Worldwide is backed by three decades of creating winning PR campaigns for a global client base. Founded in 1999 by award winning public relations expert Peggy C. Frank, MBA. Frank Public Relations Worldwide is renowned for communication and engagement skills as well as a proven ability to train and mentor at all levels of an organization to both deliver consistent messaging and to enhance performance and profitability.
For more information, please email
pfrank@frankpr.com
Please visit our web site at
www.frankpr.com
, or call 1.818.735.3591.
"To establish ourselves in the world, we have to do all we can to appear established. To succeed in the world, we do everything we can to appear successful"
- Francois la Rochefoucauld
Published Loyally by Frank Public Relations Worldwide
Frankly Speaking™ newsletter and Frankly Speaking™ Tip Sheets are produced by Frank Public Relations Worldwide,
www.frankpr.com
. Frankly Speaking provides innovative communications solutions for business executives and communications professionals eager to enhance business performance, reputation, and revenue.
Frankly Speaking is backed by three decades of providing strategic, results oriented hands-on internal communications and external public relations to some of America's most well known companies, published by Frank Public Relations Worldwide founder, Peggy C. Frank, MBA.
Frankly Speaking seeks to create PR-savvy business leaders, armed with actionable tips so that everyone can become their organization's promotional guru. Frankly Speaking especially seeks to assist start-up companies and companies with limited funds jumpstart their promotional activities to gain leverage with their target markets in their specific marketplace. Frankly Speaking recognizes the need for easy, fast, and cost effective consulting assistance and provides free e-newsletters, tip sheets, and paid live consulting services at a competitive price.
Privacy:
Frank Public Relations Worldwide is guided by the principles of honesty and ethics. For this reason, you can have complete confidence that your contact information will never be shared, sold, or used in any way other than to ensure that you continue to receive Frankly Speaking newsletter.
Disclaimer:
Frank Public Relations Worldwide makes no warranty, guarantee, or representation as to the accuracy or sufficiency of the information posted herein, and Frank PR assumes no responsibility or liability regarding the use or misuse of such information
Frank Public Relations Worldwide 2006