Your Passport to Innovative Communications Solutions
Published Monthly by Frank Public Relations Worldwide for Business Executives and Communications Professionals Eager to Enhance Business Performance and Reputation
Defining PR: "When the circus comes to town and you paint a sign about it, that's advertising. Put the sign on the back of an elephant, and march it through town, that's promotion. If the elephant walks through the mayor's flower bed, that's publicity. And, if you can get the mayor to comment about it, that's public relations. Finally, if there is an exchange of money for the right to see the circus, then that's sales." I have quoted PR guru Lee Solters, one of the most respected PR men in our country.
June 2006
Getting from Good to GREAT PR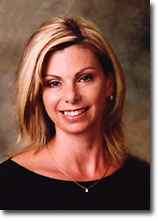 Should you be "spring cleaning" your PR department?
Do you know how well your organization is currently communicating with all its major internal and external strategic publics to provide key messages, timely, responsive, and persuasive advocacy that successfully influences public opinion, and changes consumer behavior to favorable results?
If the answer is maybe, or no, read on!
Stop and think about it. Every spring we take a good look around us and see what might need sprucing up. Is now a good time to examine your PR department, its leaders, its lieutenants, and its plan of action? If you believe that "Good is the Enemy of Great," as Jim Collins writes in his bestseller, Good to Great, why not take some time now to assess if your PR leadership is merely good or great?
A great top-level public relations department serves as the caretaker and the champion of the reputation and image of the organization it serves. Who's at the helm leading this objective?
Who's at the Helm? Examine Core Competencies!
Do you know the profile of a highly successful public relations leader? Here's a portfolio of attributes derived from a study conducted by NY-based executive search firm Heyman Associates, 10 Patterns of Success in Public Relations.
Profile of a highly successful public relations leader:
An outstanding performance record marked by individual achievements and continued high performance over time, linked to group and organizational goals.
A diverse set of experiences encompassing different types of organizations, projects, issues, skills, people and even cultures. Diverse experiences build knowledge and skills that may lead to wisdom and excellence in practice.
A multidimensional set of communication skills that work effectively at the technical, strategic, interpersonal and persuasion/advocacy levels.
The ability to develop and nurture internal and external relationships. Professionals with dense networks of relationships appear to have greater influence in decision making and better opportunities for advancement.
A proactive nature that includes high energy, initiative and the willingness to take risks and engage passionately in the complex work of helping organizations do the right thing.
A set of positive intangibles reflected in strong interpersonal and relationship-building skills.
A commitment to furthering understanding at the highest levels of the role and value of strategic and ethical public relations.
The ability to balance complex roles, conflicting demands, and relationships with diverse publics and tensions among individual organizational and societal needs.
Do you recognize your PR leadership here?
If not, now is a good time to sit down with your leadership and address these key areas. Find out how you can become better partners with your PR team, and identify tangible ways that PR and key management representatives can work together to achieve great PR results. It does take collaboration, it does take mutual understanding of the organization's business objectives, and it does take time, respect, and commitment. A great PR department is achievable and should be in place before it's time for next year's spring cleaning.
Please feel free to forward any portion of the Frankly Speaking™ newsletter to a colleague. Better yet, they can sign up for their own free e-newsletter at www.frankpr.com.
About Frank Public Relations Worldwide
Frank Public Relations Worldwide is an innovative, results-oriented marketing communications company focused on the dynamic alignment of business development, strategic marketing and public and employee relations. Frank Public Relations Worldwide is backed by three decades of creating winning PR campaigns for a global client base. Founded in 1999 by award winning public relations expert Peggy C. Frank, MBA. Frank Public Relations Worldwide is renowned for communication and engagement skills as well as a proven ability to train and mentor at all levels of an organization to both deliver consistent messaging and to enhance performance and profitability.
For more information, please email
pfrank@frankpr.com
Please visit our web site at
www.frankpr.com
, or call 1.818.735.3591.
"To establish ourselves in the world, we have to do all we can to appear established. To succeed in the world, we do everything we can to appear successful"
- Francois la Rochefoucauld
Published Tenaciously by Frank Public Relations Worldwide
Frankly Speaking™ newsletter and Frankly Speaking™ Tip Sheets are produced by Frank Public Relations Worldwide,
www.frankpr.com
. Frankly Speaking provides innovative communications solutions for business executives and communications professionals eager to enhance business performance, reputation, and revenue.
Frankly Speaking is backed by three decades of providing strategic, results oriented hands-on internal communications and external public relations to some of America's most well known companies, published by Frank Public Relations Worldwide founder, Peggy C. Frank, MBA.
Frankly Speaking seeks to create PR-savvy business leaders, armed with actionable tips so that everyone can become their organization's promotional guru. Frankly Speaking especially seeks to assist start-up companies and companies with limited funds jumpstart their promotional activities to gain leverage with their target markets in their specific marketplace. Frankly Speaking recognizes the need for easy, fast, and cost effective consulting assistance and provides free e-newsletters, tip sheets, and paid live consulting services at a competitive price.
Privacy:
Frank Public Relations Worldwide is guided by the principles of honesty and ethics. For this reason, you can have complete confidence that your contact information will never be shared, sold, or used in any way other than to ensure that you continue to receive Frankly Speaking newsletter.
Disclaimer:
Frank Public Relations Worldwide makes no warranty, guarantee, or representation as to the accuracy or sufficiency of the information posted herein, and Frank PR assumes no responsibility or liability regarding the use or misuse of such information
Frank Public Relations Worldwide 2006