Your Passport to Innovative Communications Solutions
Published Monthly by Frank Public Relations Worldwide for Business Executives and Communications Professionals Eager to Enhance Business Performance and Reputation
Defining PR: "When the circus comes to town and you paint a sign about it, that's advertising. Put the sign on the back of an elephant, and march it through town, that's promotion. If the elephant walks through the mayor's flower bed, that's publicity. And, if you can get the mayor to comment about it, that's public relations. Finally, if there is an exchange of money for the right to see the circus, then that's sales." I have quoted PR guru Lee Solters, one of the most respected PR men in our country.
May 2007
Plan Now to Survive an Organizational Crisis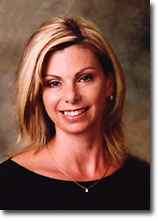 A Call to Action
With potentially millions of dollars at stake, you cannot afford to neglect the crisis communications tool as the most important proactive weapon in your arsenal of reputation management. Now is the time for healthcare organizations to create and adopt a company-wide crisis communications plan to ensure the survival and long- term sustainability of your highly coveted, and hard- earned excellent reputation.
Does your organization have a crisis plan in place to thwart the inevitable crisis?
A danger exists for all organizations - the real potential for something unintentional, unexpected, and unsavory that may happen to negatively impact or implicate the company. Having a plan of action - a crisis communications plan -and ensuring that the organization is trained and prepared to put it in motion if it is needed, safeguards the organizations' future viability. Additionally, should there be a "crisis," with an ongoing communications' program in place, an organization is poised to leap at the opportunity the crisis may provide in furthering one or more of the organization's key objectives.
Getting out in front of the issue, that is, proactively dealing with a company-wide crisis, is vital to quickly capturing public understanding and for earning the public's early adoption and confidence in the company's problem and suggested solutions.
Crises are a fact of life!
"Don't think that there are no crocodiles simply because the water is calm."
- Malaysian proverb
What is a Crisis?
Once the interview starts, you should remain focused and positive. Remember, the development of a theme and key messages is part of a larger agenda you should have going into the interview to market the company and its products, policies and/or positions An organizational crisis is any situation that threatens the integrity or reputation of your company. It is characterized by a perceived loss and a perceived time pressure to respond.
Crisis Stimulators -- the fuel of a crisis
Basically, there are two categories of stimulators:
Overt acts and acts of omission.
Issues of competence or perceived lack of competence.
Why have a crisis communication plan?
It takes hard work and time to build a formidable reputation. Why risk your accomplishments by being ill- prepared for the inevitable crisis that hits most organizations at some point in their history?
The Crisis Communications Team
Your crisis communication team is responsible for creating a plan of action. Members should include the CEO, CFO, select senior management, key management heads from organization subsidiaries and divisions, internal PR team, and an external crisis communications professional.
Your Crisis Plan Objectives
Every organization should sit down with the crisis communications team and determine the overarching set of objectives that will guide their plan development. Be sure to consider objectives that take into account policies and procedures for the coordination of communications between the internal and external stakeholders. Significant, too, is to ensure a framework -- an actual working foundation from which to create a factually accurate, timely, and comprehensive assessment of the situation to determine the type of communications response required. Finally, be sure that your objectives includes the most timely, immediate plan of action to help identify key stakeholders that must be apprised of the situation. These key stakeholders need to be informed through solid and timely communications so they know the facts about the crisis in order to minimize rumors, and restore confidence.
Here's a starter list of tools to include in your plan
An updated roster of contact data for key management, investors, including work and home phone numbers, cell phones, and email and home addresses.
Updated list of key media contacts, both local and national.
Recent (updated) bios of key executives, and designated spokesperson.
Fact sheets and Q & A's that detail company background, e.g. number of employees, locations, mission, philosophy, revenue, etc.
Still not convinced you need a Crisis Communications Plan....read on, please.
Here are some of the common crises that healthcare organizations face:
Cyber-terrorism, Cyber-crime
Regulatory and Compliance issues
Medical errors
Patient safety and HIPAA confidentiality breaches
High profile disputes between providers, healthplans, patients, government, and other stakeholders
Natural disasters: earthquakes, floods, hurricanes, tornadoes
Bomb threats, fires, gas leaks, power outages, website/ASP interruptions
Creating the Plan -- What does it entail?
A crisis communications plan is a management-driven, collaborative approach that is spearheaded by a Public Relations professional with a proven-track record in the field of crisis communications, crisis management, and issues predictions. The crisis communications plan is "owned" by executive management, reviewed often at regularly scheduled intervals, and communicated to the internal audience responsible for carrying out the key outlined responsibilities. The action plan literally lays the foundation for policies, procedures, and organizational mission, values, and vision. Most importantly, the action plan outlines the key people in the responsibility drivers' seat, their roles, action sequences, and scenarios for the right and timely steps to take in the wake of a pending crisis. This should be a proactive plan -- outlining steps to take to get out in front of the issue.
The time is NOW!
With increased regulatory scrutiny putting our nation's most formidable organizations under the legal microscope, preparing a crisis communications plan and ensuring that everyone in the organization understands how to use it, has never been more important!
This brief guide is a great starting point. There is so much to learn and understand about the Crisis Communications Plan process. Please, do what you can today to ensure that you are "crisis" prepared.
If you are waiting for a great opportunity to be contacted by the media for quotes and comments, take a proactive measure today. Your phone simply will not ring on its own. Call Frank PR Worldwide to find out how you can become a recognized thought-leader. Contact us at 818.735.3591, or
pfrank@frankpr.com
.
www.frankpr.com
Please feel free to forward any portion of the Frankly Speaking™ newsletter to a colleague. Better yet, they can sign up for their own free e-newsletter at www.frankpr.com.
About Frank Public Relations Worldwide
Frank Public Relations Worldwide is an innovative, results-oriented marketing communications company focused on the dynamic alignment of business development, strategic marketing and public and employee relations. Frank Public Relations Worldwide is backed by three decades of creating winning PR campaigns for a global client base. Founded in 1999 by award winning public relations expert Peggy C. Frank, MBA. Frank Public Relations Worldwide is renowned for communication and engagement skills as well as a proven ability to train and mentor at all levels of an organization to both deliver consistent messaging and to enhance performance and profitability.
For more information, please email
pfrank@frankpr.com
Please visit our web site at
www.frankpr.com
, or call 1.818.735.3591.
"To establish ourselves in the world, we have to do all we can to appear established. To succeed in the world, we do everything we can to appear successful"
- Francois la Rochefoucauld
Published "Sans Crisis" by Frank Public Relations Worldwide
A crisis communications expert
Frankly Speaking™ newsletter is produced by Frank Public Relations Worldwide,
www.frankpr.com
. Frankly Speaking provides innovative communications solutions for business executives and communications professionals eager to enhance business performance, reputation, and revenue.
Frankly Speaking is backed by three decades of providing strategic, results oriented hands-on internal communications and external public relations to some of America's most well known companies, published by Frank Public Relations Worldwide founder, Peggy C. Frank, MBA.
Frankly Speaking seeks to create PR savvy business leaders, armed with actionable tips so that everyone can become their organization's promotional guru. Frankly Speaking especially seeks to assist start- up companies and companies with limited funds jumpstart their promotional activities to gain leverage with their target markets in their specific marketplace.
Privacy:
Frank Public Relations Worldwide is guided by the principles of honesty and ethics. For this reason, you can have complete confidence that your contact information will never be shared, sold, or used in any way other that to ensure that you continue to receive Frankly Speaking newsletter.
Disclaimer:
Frank Public Relations Worldwide makes no warranty, guarantee, or representation as to the accuracy or sufficiency of the information posted herein, and Frank PR assumes no responsibility or liability regarding the use or misuse of such information
Frank Public Relations Worldwide 2007