Your Passport to Innovative Communications Solutions
Published Monthly by Frank Public Relations Worldwide for Business Executives and Communications Professionals Eager to Enhance Business Performance and Reputation
Public Relations: "The management function that identifies, establishes, and maintains mutually beneficial relationships between organizations and the various publics on whom its success or failure depends." Cutlip, Center, and Broom
November 2005
Stave Off Negative PR with Better Conflict Skills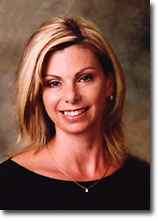 Even the best of us can make one important business decision, without completely thinking it through, and that singular decision can add years of negative PR grief to your stellar accomplishments. Has this happened to you? Did you neglect to properly think through a decision that led to a less than desirable outcome? If you answered yes, then conflict resolution principles may be a quick and effective cure for you.
Conflict Resolution: What is YOUR Style?
There are just a handful of defining moments of life in corporate America that have left an indelible mark on my career. Here is one that I still talk about. Many years ago while working for a large medical center I was mandated to attend a class called "Interact." As best I can remember, this was a 12-week class that met for three hours weekly to teach managers how to avoid lawsuits.
You guessed it, that wasn't really all that it was about. It was a Conflict Resolution class.
Interact was a program that was taught by outside management consultants to help hospital managers learn how to work with employees to avoid undesirable outcomes from poor employee communications, including inappropriate conflict resolution. Since we employed a large corps of nurses, and we were not unionized, it was vital that managers were finely tuned in their conflict resolution skills to avoid causing the nurses to seek unionization.
Solid conflict resolution skills hold the key to organizational success!
At first, the cynic that I am, I whined about the waste of time, and the waste of money the hospital was spending to take me away from my desk, where the real work is to be done, and instead make me sit through a ridiculous lecture about talking nicely to employees.
After several weeks, I was hooked. I understood why I was there, and I started benefiting from the many concepts taught. I learned that my style of management set me up for failure again and again. I was stuck on avoidance and accommodating as my style rigueur. My style paved the way for many uncomfortable conflicts with my employees, and more importantly, I was unable to get my team to work with me to meet organizational goals.
The program made such a positive impact on me that I kept the binder that contained the weekly lessons for many years, taking it with me when I changed jobs. I referred to it often in hopes that I could get some needed advice, support, and cheerleading through many difficult situations.
So what is your style of conflict resolution?
On a daily basis managers are faced with conflict. It is a given fact, and one that cannot be wished away (I did wish it away – it did not work, ever!) The key to surviving conflict is adopting an action plan that recognizes specific time honored management approaches.
When approaching conflict management, it is important to recognize that there are both indirect and direct conflict management approaches.
Indirect conflict management approaches include: reduced interdependence, appeals to common goals, hierarchical referral, altering scripts and myths. My favorite approach is to appeal to common goals. I use this a lot in my family environment, too. When you can get the team (family, group) focused on the end goal that benefits everyone, I think it provides for a compelling appeal to unity.
There are five direct conflict management approaches. They are: Accommodation, Avoidance, Competition, Collaboration, Compromise. Although it may be easiest to avoid conflict at first blush, in the long run, it simply does not work.
A better approach is a blend of these five elements. Knowing when to use one approach in lieu of another makes conflict resolution both an art and a science.
What is your conflict resolution style?
When faced with a difficult situation do you just try to handle it, or do you give serious consideration to the total impact the situation has on the parties involved?
Why is this important?
Remember that everyone you deal with has the potential to be your own unofficial PR ambassador, rapidly, accurately, and enthusiastically spreading the good word about you, your goals, your organization, and your vision. Make the most out of this benefit by ensuring that you resolve to become an excellent student of conflict resolution. It is much easier to handle a situation with sensitivity and care, than to go off in a negative direction, and then spend countless hours and resources "fixing" and reestablishing your credibility.
Something to think about.
PR is not as tough as you may think, yet, it is something you should think about all the time when making business decisions!
Frankly Speaking Tip Sheets
For more tips, you may want to order "Turn Around Your Organization's Image for Almost Free in 24-Hours." $9 Go to
www.frankpr.com
for ordering details.
Frankly Speaking Live
Do you want some PR help right now, without a long- term contract and commitment? Would you like to brainstorm a PR idea, or press release? Have you been hit with a crisis, yet have no plan of action and don't know what to do next?
Please check out
Frankly Speaking Live
, a unique service offered exclusively by Frank PR Worldwide. Frankly Speaking Live is a one-of-a-kind telephone consulting service from Frank Public Relations Worldwide. The cost is nominal, the impact tremendous. At just $225 an hour, you will get unsurpassed, timely and tailored PR consulting.
Frankly Speaking Live is your personal PR consultant - available anytime and anywhere. For help right now with any internal or external public relations need, including crisis communications, check out Frankly Speaking Live to arrange for a one-hour (or longer) telephone consultation.
This service is available seven days a week, from 6 am to 10 pm PST, because some of the most severe crisis can hit an organization during the pivotal evening and/or weekend hours. Why wait until tomorrow or Monday morning to strategize a workable solution to a PR crisis?
Please feel free to forward any portion of the Frankly Speaking™ newsletter to a colleague. Better yet, they can sign up for their own free e-newsletter at www.frankpr.com .