Your Passport to Innovative Communications Solutions
Published Monthly by Frank Public Relations Worldwide for Business Executives and Communications Professionals Eager to Enhance Business Performance and Reputation
Public Relations: "The management function that identifies, establishes, and maintains mutually beneficial relationships between organizations and the various publics on whom its success or failure depends." Cutlip, Center, and Broom
September 2005
Media Nightmares: The Oreo Cookie Principle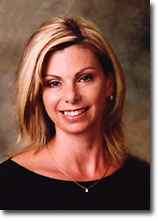 What is public relations? There are so many variations on defining the disicipline of PR. The one I use to describe my mission is this: I am the caretaker and the champion of the image and reputation of the organizations I serve. I really believe that this is the value I bring to clients. This is an especially important concept for the public relations practitioner to embrace in times of organizational crisis.
Here is a great story that I use in many speeches on crisis communications. It is called the Oreo cookie story. Enjoy.
I arranged for a TV reporter to interview a patient (he was the producer of the movie, Patton, and it was right after the movie was released to high critical acclaim).
The surgeon needed to be interviewed as part of the story, but he hated any media involvement. He did not have a choice, and he was unhappy with me because of that.
While the TV crew was filming the patient with the doctor by his side, I stayed at the nursing station -- not normal as I usually would stay inside the room while the crew filmed, but I needed to keep some distance from the doctor so he would behave.
Well, half way through he came out to find me. He started yelling at me that he did not want to do this. He towered over me - he 6'4" and about 285 pounds, and me 5'4" and about 120 on a fat day.
As he leaned his whole body over mine and I struggled to look up to him, I said to him:
"Jack,* what do you want from me? I am just the cream filling in the Oreo cookie!" Honest I said that.
He tried not to laugh, but he could not contain himself and I was able to successfully diffuse the situation. I am sure he had some off color thoughts about my analogy -- however, that was not the analogy that came to mind as I blurted, seemingly out of nowhere, this rather perfect analogy.
When the TV shoot was finished, I went to the gift shop and purchased a small snack bag of Oreo cookies and presented them to him. We became amazingly great co-workers after that!
So what is the Oreo cookie principle and why did I choose to say that to him?
This is a pictorial and culinary explanation. If you have any sandwich style cookies at home, go get one now.
Hold your cookie and break it open so that you have two halves open in front of you. Look at each. Notice that one side has more cream than the other.
As a PR professional in charge of media relations for the hospital, the side of the cookie with more cream represented my responsibility to everyone inside of the hospital -- doctors, nurses, patients, general employees, volunteers, etc. It is my job to champion this group of stakeholders and protect their needs.
As a PR professional, I also have another responsibility, the side with the less cream. This side represents the responsibility that the hospital actually pays me to have to represent the external stakeholders - the public at large, the media that serves as the eyes and ears of the public, and various other stakeholders -- vendors, government agencies, legislators, etc.
So, my job is to serve both sides of the cookie. It was therefore my job to make the doctor and patient happy - and at the same time, to serve the needs of the media filming the story to bring attention to a new procedure performed on this high visibility patient that could helps save the lives of the viewing audience.
So as a PR practitioner, I am an Oreo cookie!
The bottom line is this: the cream filling smoothes the way for rough situations and sweetens the way for otherwise sour situations.
* The doctor is a world-class cardiac surgeon, considered the number one cardiac bypass surgeon in Los Angeles at one time.
Frankly Speaking Tip Sheets
For more tips, you may want to order "Turn Around Your Organization's Image for Almost Free in 24-Hours." $9 Go to
www.frankpr.com
for ordering details.
Frankly Speaking Live
Do you want some PR help right now, without a long-term contract and commitment? Would you like to brainstorm a PR idea or press release? Have you been hit with a crisis, yet have no plan of action and don't know what to do next?
Please check out
Frankly Speaking Live
, a unique service offered exclusively by Frank PR Worldwide. Frankly Speaking Live is a one-of-a-kind telephone consulting service from Frank Public Relations Worldwide. The cost is nominal, the impact tremendous. At just $225 an hour, you will get unsurpassed, timely and tailored PR consulting.
Frankly Speaking Live is your personal PR consultant - available anytime and anywhere. For help right now with any internal or external public relations need, including crisis communications, check out Frankly Speaking Live to arrange for a one-hour (or longer) telephone consultation.
This service is available seven days a week, from 6 am to 10 pm PST, because some of the most severe crisis can hit an organization during the pivotal evening and/or weekend hours. Why wait until tomorrow or Monday morning to strategize a workable solution to a PR crisis?
Please feel free to forward any portion of the Frankly Speaking™ newsletter to a colleague. Better yet, they can sign up for their own free e-newsletter at www.frankpr.com .